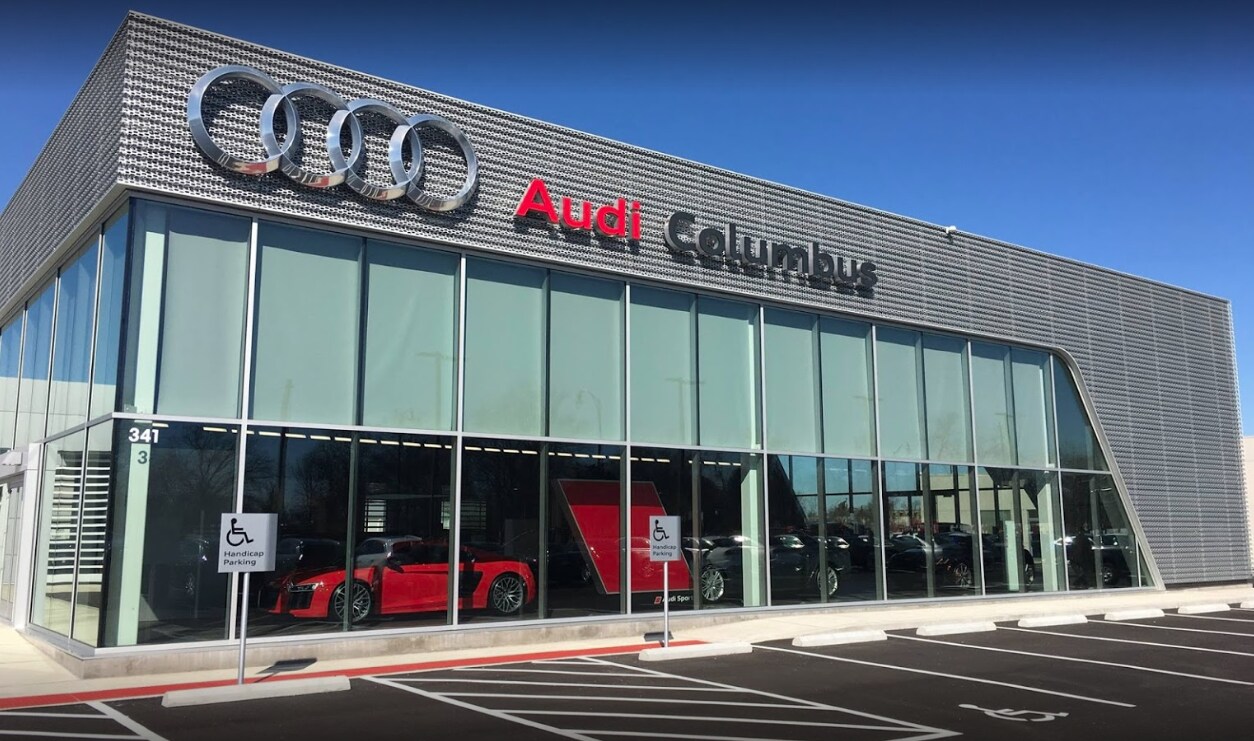 Every car journey begins with a series of questions. From the latest models out there to the dealerships you want to visit and how to start your new vehicle search, it's a lot to take in. We're here to help pave the way for you to get some of the basics out of the way so you can search for a new ride with a clearer mind. Below are some of the most common questions we receive here at Audi Columbus, and we hope weeding through these helps you determine where you need to go and what you want to look at as you begin your process. If you have some specific questions, we are always available by phone or in person to answer these too. At Audi Columbus we aim to give you a one of a kind car buying experience unmatched by competitors.
Q: How do I get to your dealership?
We are an easy to find dealership here in Columbus, located close to Interstate 270 and the John Glenn Columbus International Airport. We are located at 341 N Hamilton Road in Columbus, OH.
Q: How do I start my search for a new car?
Consider what is most important to you for a vehicle. Be it the price tag, interior or exterior amenities, the powertrain, or offering a green-friendly option, you should get an idea of what is a must-have for you. Our experts will try to help you locate a vehicle that checks all your boxes while keeping to your budget, so having a rough outline of what you would like is always helpful. Deciding between a car or SUV is another good place to start so you know what type of body you're searching for.
Q: Why is a test drive so important?
You want to make sure the vehicle handles the way you want it to. Just because the outer wrapper is pretty doesn't mean you'll like the package within. You may also decide to opt for a different type of vehicle, such as choosing a large SUV over a sedan-style ride.
Q: How is interest rate determined?
Your interest rate is tied to your credit score. Speaking with your bank ahead of time about lending options that you could qualify for lets you know what budget you should be looking at, or check in with our financing team who can happily go through the process with you while you're here at our dealership.
Q: How do I choose a loan term?
Affordable monthly payments are what you want to keep your eye on, and our financing team can help determine a loan amount and loan term that leaves you with a manageable monthly payment.
Q: Why should I come to your dealership for service?
Our service center is chock full of factory trained and certified Audi technicians who are specifically trained in the unique ins and outs of Audi engineering. We also offer various specials to help you save on routine services, and we always strive to get your vehicle back to you in a timely manner.
Q: Where can I get car parts for my repairs?
Utilize OEM Audi parts and accessories to maintain the same level of quality inside your ride with each repair. We only use Genuine Audi parts and accessories here, so you know you're getting the best value for your service appointment every time.