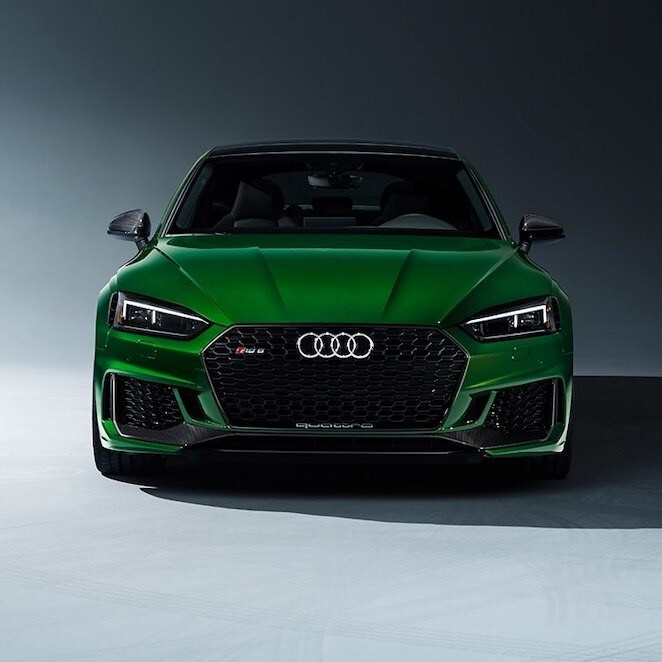 Audi has always been known as a luxurious vehicle manufacturer. They produce high-quality vehicle that are the perfect mix between power and elegance. All of Audi's vehicles are luxurious, however, the RS 5 is one of their finer models.
The Audi RS 5 totes an extremely powerful 450 hp at 8,250 RPM engine. The engine has a displacement of 4.2 L and a torque of 317 lb-ft at 4,000 RPM. It is also worth mentioning that the RS 5's engine has a bore x stroke of 3.33" by 3.5". This gives the RS 5 more power than some drivers can handle.
Despite the impressive power of the Audi RS 5, it also totes a respectable turning radius. The vehicle has a turning radius of 19 feet, making it easy to complete three-point turns and make tight corners.
The Audi RS 5 also totes its fair share of convenience features. Some of these convenience features include 1-touch down, a driver vanity mirror, tilt and telescopic steering capabilities, a HomeLink garage door transmitter and more. With all of this in mind, it is easy to see why so many drivers have fallen in love with the luxurious RS 5.
Who Can Drive the Audi RS 5?
The Audi RS 5 is the perfect choice for any luxury vehicle lover. It has the power and class to impress even the pickiest vehicle aficionado. Its powerful engine, great turning radius, and useful features make the Audi RS 5 an amazing vehicle. Anyone who is interested in purchasing an Audi RS 5 should head on down to Audi Columbus in Columbus, OH. We've been serving the Columbus, OH community for years and have become the trusted source for Audi vehicles. Come on down and chat with one of our extremely talented team members.
To learn more about the RS 5 or any other Audi model, feel free to contact the automotive pros at Audi Columbus in Columbus, OH. Don't hesitate to give us a call at 888 445 2759.
Hours
Monday

9:00AM-6:00PM

Tuesday

9:00AM-6:00PM

Wednesday

9:00AM-6:00PM

Thursday

9:00AM-6:00PM

Friday

9:00AM-6:00PM

Saturday

9:00AM-5:00PM

Sunday

Closed