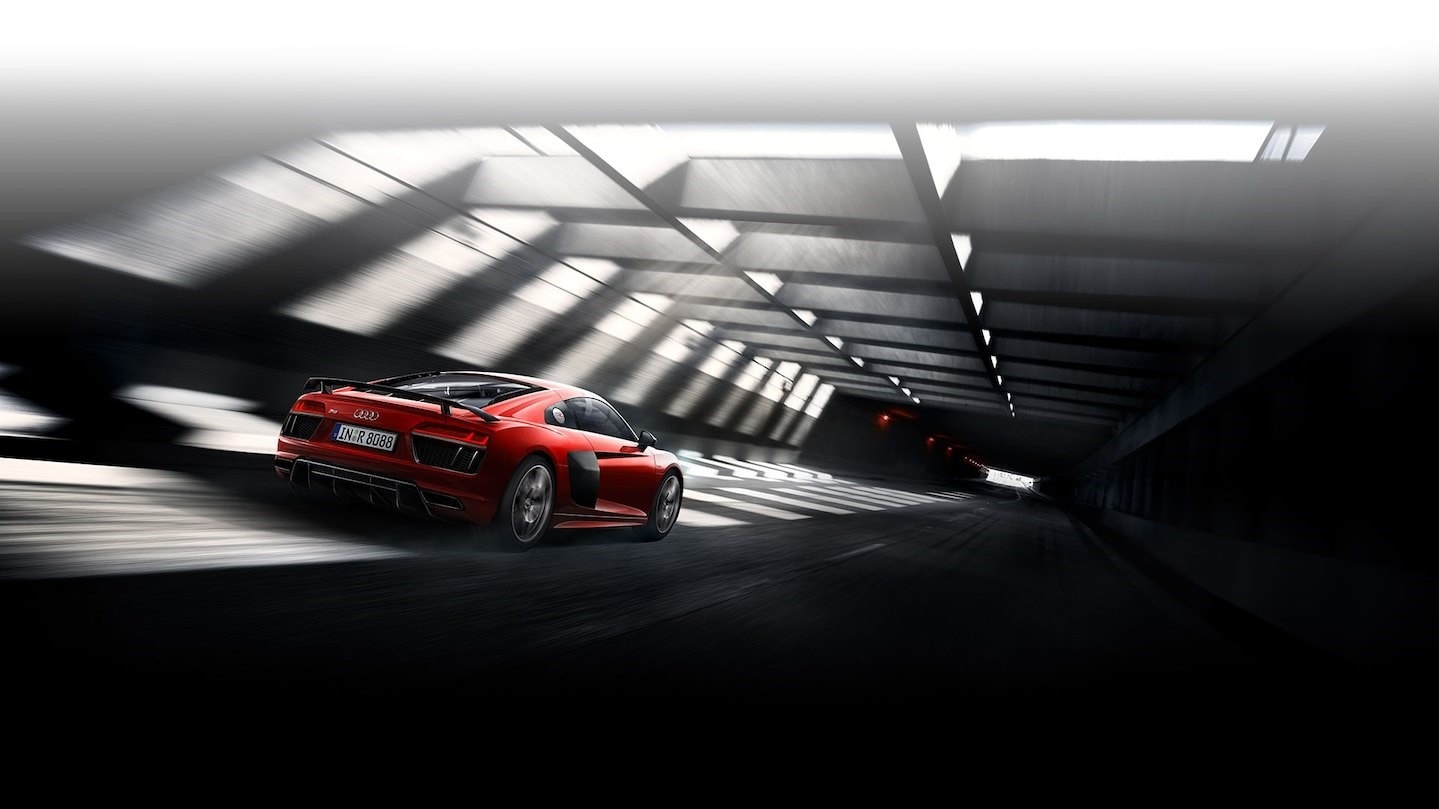 Very few vehicles know how to make a statement like the Audi R8. The Audi R8 is one of Audi's most luxurious and powerful vehicles to date. Although it is worth a pretty penny, the Audi R8 provides an experience behind the wheel like no other.
The power of the Audi R8's engine is unfathomable. The vehicle comes stocked with a whopping 610 hp @ 7,800 RPM engine. The engine has a torque of 413 lb-ft @ 6,500 RPM and a displacement of 5.2 L. The engine has a bore x stroke of 3.33" x 3.65". All of this adds up to one powerful ride.
Very few vehicle exteriors command attention from the eye like the Audi R8. It has powerful curves and redefines the word "aesthetic appeal". The R8 comes equipped with a convertible roof lining and a convertible roof wind blocker. The vehicle features body colored bumpers for a consistent look throughout the exterior. The R8 also boasts a glass rear window and auto-dimming door mirrors.
Even though the Audi R8 has a tremendous amount of power, it is also a very safe vehicle. The vehicle features integrate roll over protection, rear and front ceramic disc brakes and electronic stability. All of these features can give the driver peace of mind on the road.
Who Can Drive the Audi R8?
The Audi R8 is an extremely powerful vehicle that requires an experienced driver. It is a great vehicle for individuals who absolutely love powerful vehicles and have the extra funds to purchase it. Anyone that can afford the Audi R8 is in for an unmatchable treat. Anyone interested in purchasing an Audi R8 should head on over to Audi Columbus in Columbus, OH. We offer a wide selection of R8s and other outstanding Audi models. Come on down and see our quality vehicles with your own two eyes.
For more information on the R8 or any other Audi model, feel free to contact the experts at Audi Columbus in Columbus, OH or give us a call at 888 445 2759.
Blog
Hours
Monday

9:00AM-6:00PM

Tuesday

9:00AM-6:00PM

Wednesday

9:00AM-6:00PM

Thursday

9:00AM-6:00PM

Friday

9:00AM-6:00PM

Saturday

9:00AM-5:00PM

Sunday

Closed