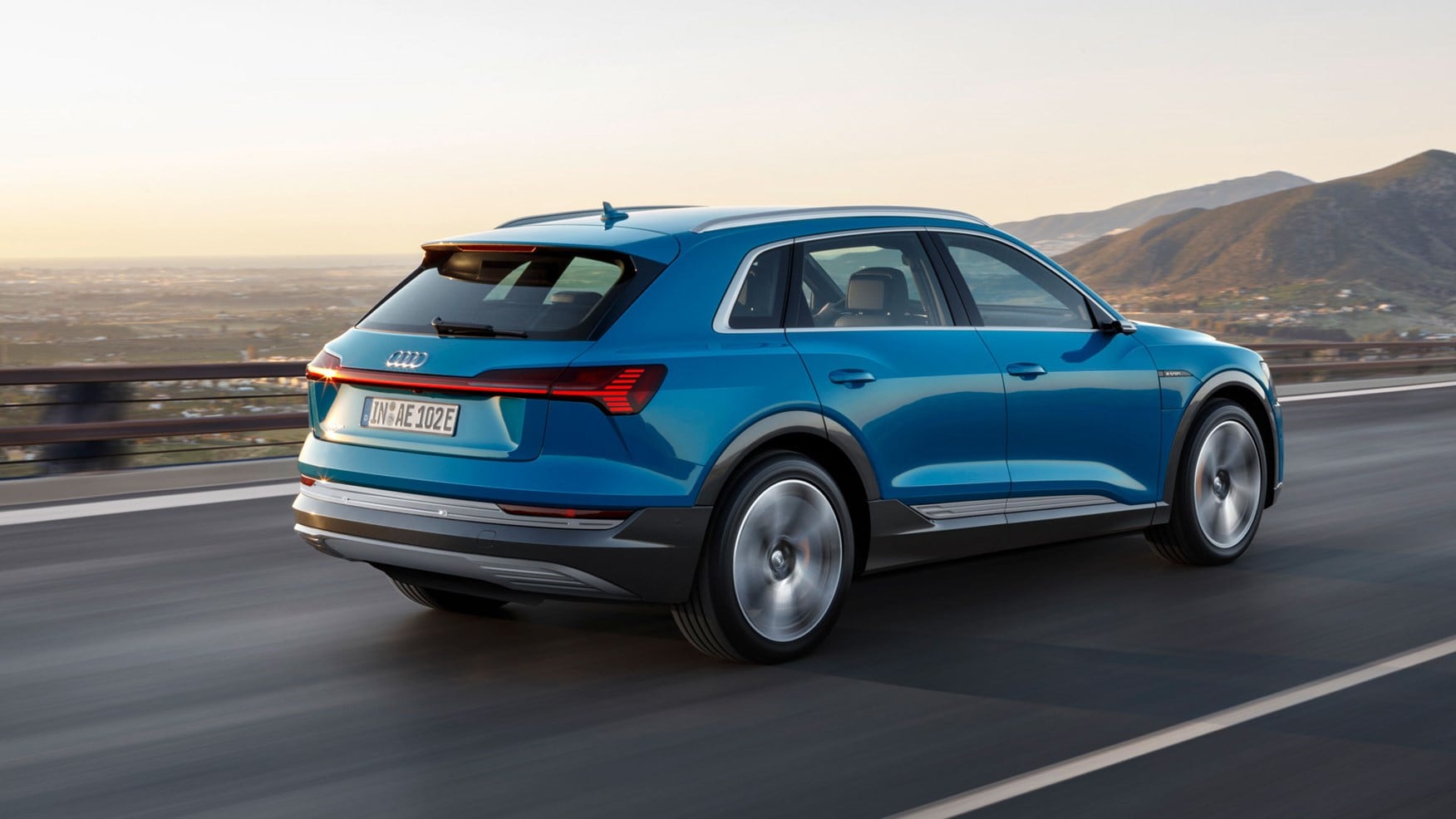 Rather than having a vehicle that just excels at one thing, it is much better to have a vehicle that can do everything well from start to finish. That is exactly what you can expect from the Audi e-tron thanks to its wide array of superior features belonging to every category.
Capable in Any Conditions
The last thing that you want is to be driving along and then come across some unruly road conditions that force you to pull over or turn around altogether. Luckily, this won't happen to you when behind the wheel of the e-tron thanks to its quattro® all-wheel drive.
This extremely capable driving system is able to offer unprecedented traction and optimal torque to each of the four wheels in every kind of road condition. So no matter what the path ahead is like, you can always feel confident that you will be able to effortlessly continue on your adventure.
Suited for Both Cautious and Assertive Driving
When you are in a hurry, it can often cause you to press down on the accelerator and brake pedal a lot faster than you would if you were on a casual Sunday drive. This means that your vehicle is going to inevitably produce more heat, which can sometimes be damaging if your vehicle is not properly equipped to handle it.
Thankfully, the e-tron uses a specially designed electric battery in order to be able to successfully deal with excessive heat generation. So even if you are repeatedly accelerating and braking quite aggressively, you will be able to experience a consistent level of top-notch performance.
Technologically-Advanced Drive
Experience the thrill of driving in a truly futuristic vehicle thanks to the e-tron having Amazon Alexa integration. This allows you to easily gain access to and control all of your favorite music, podcasts, audiobooks, navigation, and much more. The best part is that all of this can be done with only the use of your voice.
Get a drive that you and your passengers are sure to love by purchasing the Audi e-tron today.
Hours
Monday

9:00AM-6:00PM

Tuesday

9:00AM-6:00PM

Wednesday

9:00AM-6:00PM

Thursday

9:00AM-6:00PM

Friday

9:00AM-6:00PM

Saturday

9:00AM-5:00PM

Sunday

Closed