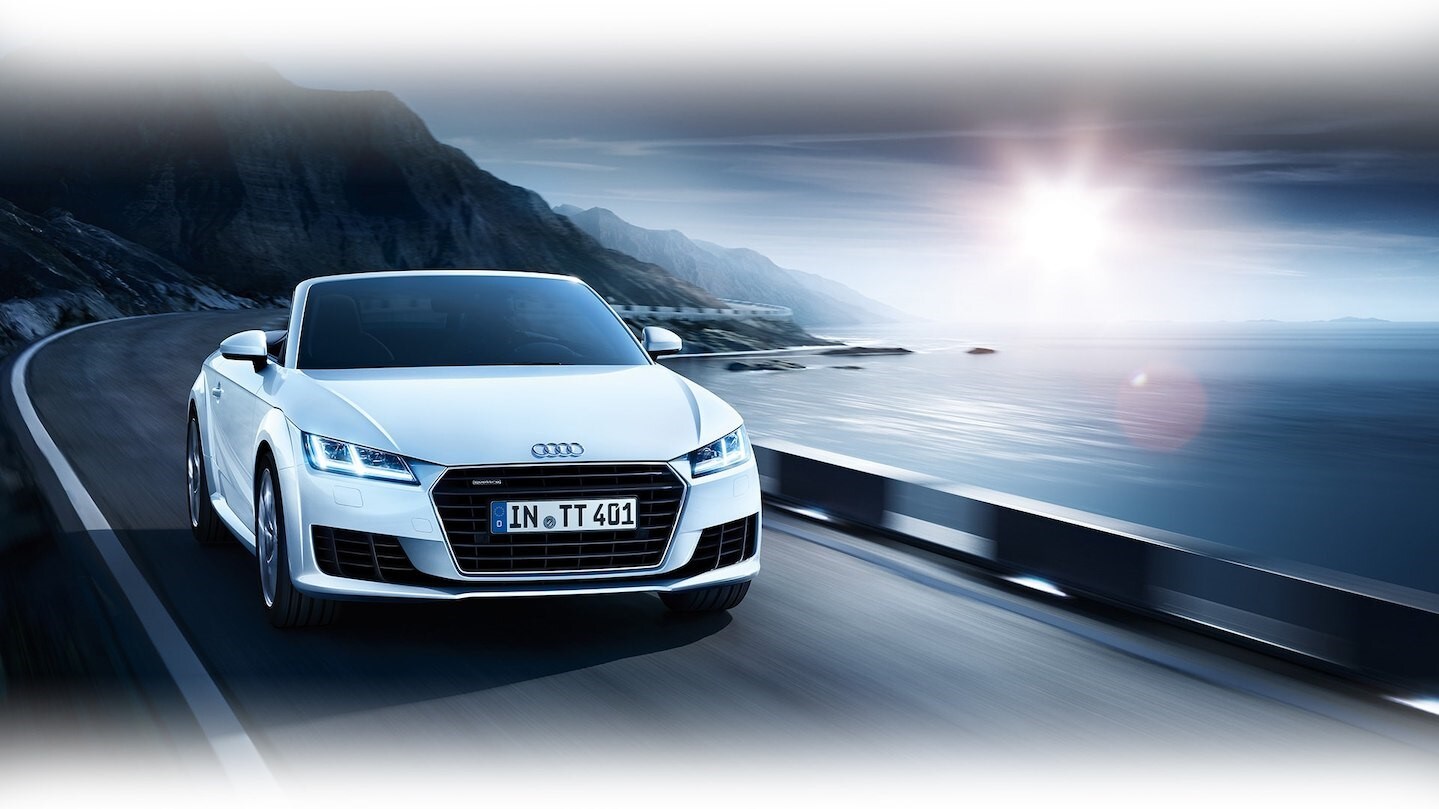 Due to the fact that Audi has had a long-standing reputation for high quality, luxury vehicles, it should come as no surprise that the TT is a thing of beauty. This convertible vehicle is in a class of its own and commands attention on the road.
The Audi TT has a brilliant exterior with a glass rear window, a spoiler, body colored door mirrors, and a convertible roof wind blocker. The power convertible roof also features a convertible roof lining, ensure that the driver and passenger are comfortable in the Audi TT.
Although Audi is better known for its luxurious features and power, the TT also comes with a number of state of the art safety features. Some of these outstanding safety features include integrated rollover protection, traction control, a cancellable passenger airbag, ABS brakes, and adjustable head restraints. With all of this in mind, it is easy to feel safe while driving the Audi TT.
The Audi TT also has great handling capabilities; the vehicle features speed-sensitive steering and four-wheel independent suspension. The Audi TT also comes equipped with an anti-roll bar, power steering, and alloy wheels. These allow the driver to have optimal control over the Audi TT.
Who Can Drive the Audi TT?
The Audi TT is the perfect vehicle for drivers who like to feel the wind in their hair. This sporty little convertible is an amazing choice for any luxury vehicle lover who likes to feel free on the road. Anyone who is interested in purchasing a TT or any other amazing Audi model should swing by Audi Columbus in Columbus, OH. We have an extremely wide selection of Audi models, including the TT. Feel free to pop by and ask one of our talented team members any questions that come to mind. Our knowledgeable staff can help you find the answer.
To learn more about the TT or any other Audi model, feel free to contact the automotive pros at Audi Columbus in Columbus, OH. Don't hesitate to give us a call at 888 445 2759.
Hours
Monday

9:00AM-6:00PM

Tuesday

9:00AM-6:00PM

Wednesday

9:00AM-6:00PM

Thursday

9:00AM-6:00PM

Friday

9:00AM-6:00PM

Saturday

9:00AM-5:00PM

Sunday

Closed