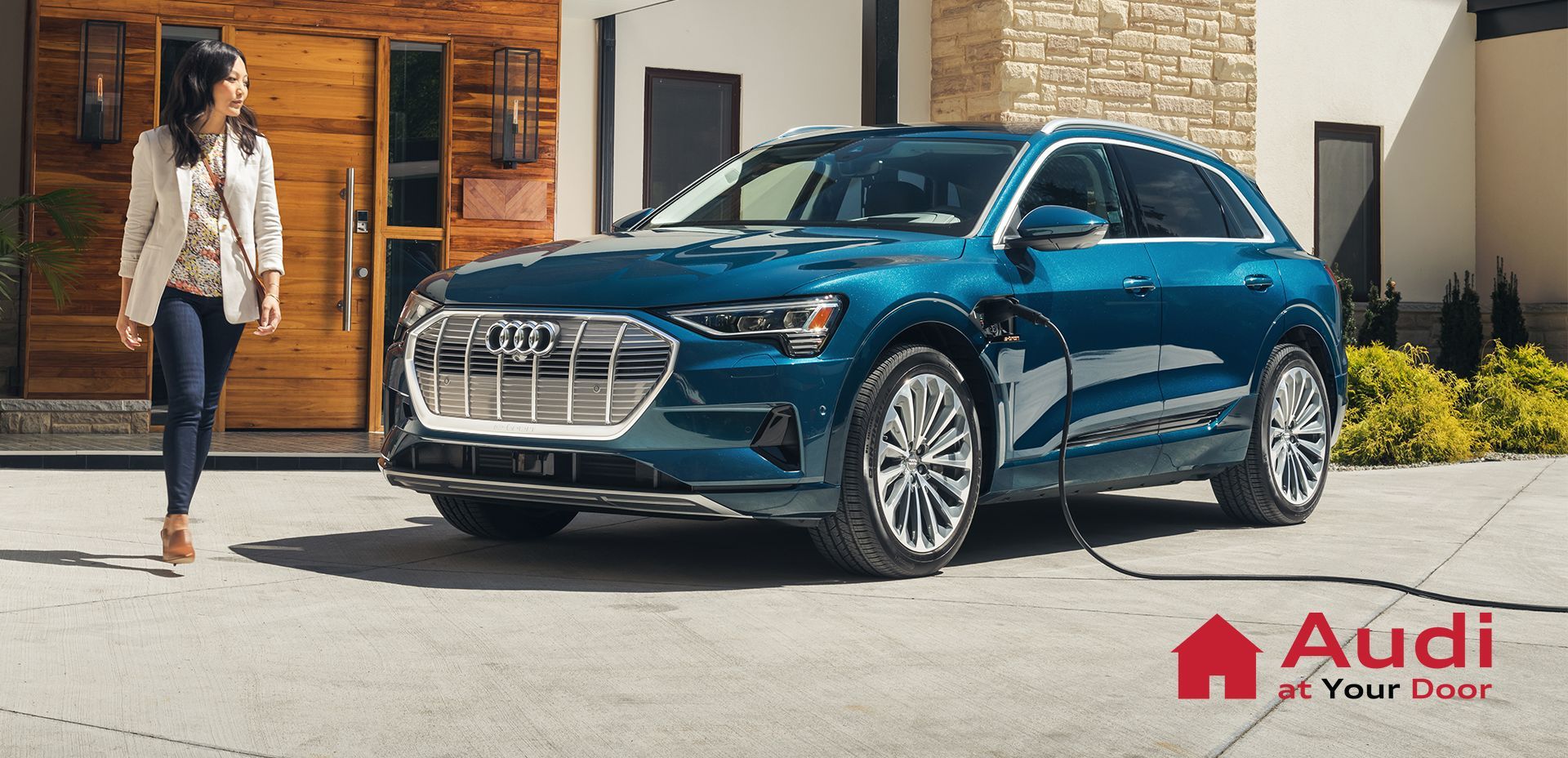 Technology and world events have changed many things in the last few years, including how we shop. Internet shopping has moved from the realm of science fiction to fad to the new normal. E-commerce has evolved to deliver in timely and cost-efficient ways; and we're leading the way in pioneering the automobile shopping and owning experience. It's been said that necessity is the mother of invention, and Audi has created a personalized interactive experience that's as thoughtfully designed as its vehicles. Safety is only the first benefit of this new, tailored method of interacting with Audi Columbus. Of course you can shop from home; but really, you can enjoy the entire automotive journey from anywhere at all, without ever stepping into the dealership. Our website was created and is maintained in ways that allow you to learn absolutely everything about the vehicles that catch your interest.
And we didn't simply create pages with text and images, to show you our inventory. We've echoed every part of the dealership experience into Audi's internet experience. If you'd like to trade in your current vehicle, we can appraise it virtually. We even found a way to automate the in-person experience. Once you've found the Audi you want, we'll deliver that vehicle directly to your door for you to test drive. Once you feel certain in your choice, the entire purchasing process can be performed online. Then we'll once again deliver your new Audi right to your home.
Audi Columbus has always remained committed to our customers long after their purchases, and we're certainly not going to stop just because the automotive retail business has added this revolutionary aspect of online sales and delivery. When it's time for routine maintenance or repairs, we'll gladly pick up your Audi from your home and bring it to our Service Center. There, our technicians who have been trained and certified by Audi will use state-of-the-art diagnostic equipment, specialized tools, and their exhaustive knowledge of all things Audi to give it the care it needs. Once they're finished, we'll lovingly return your car to you.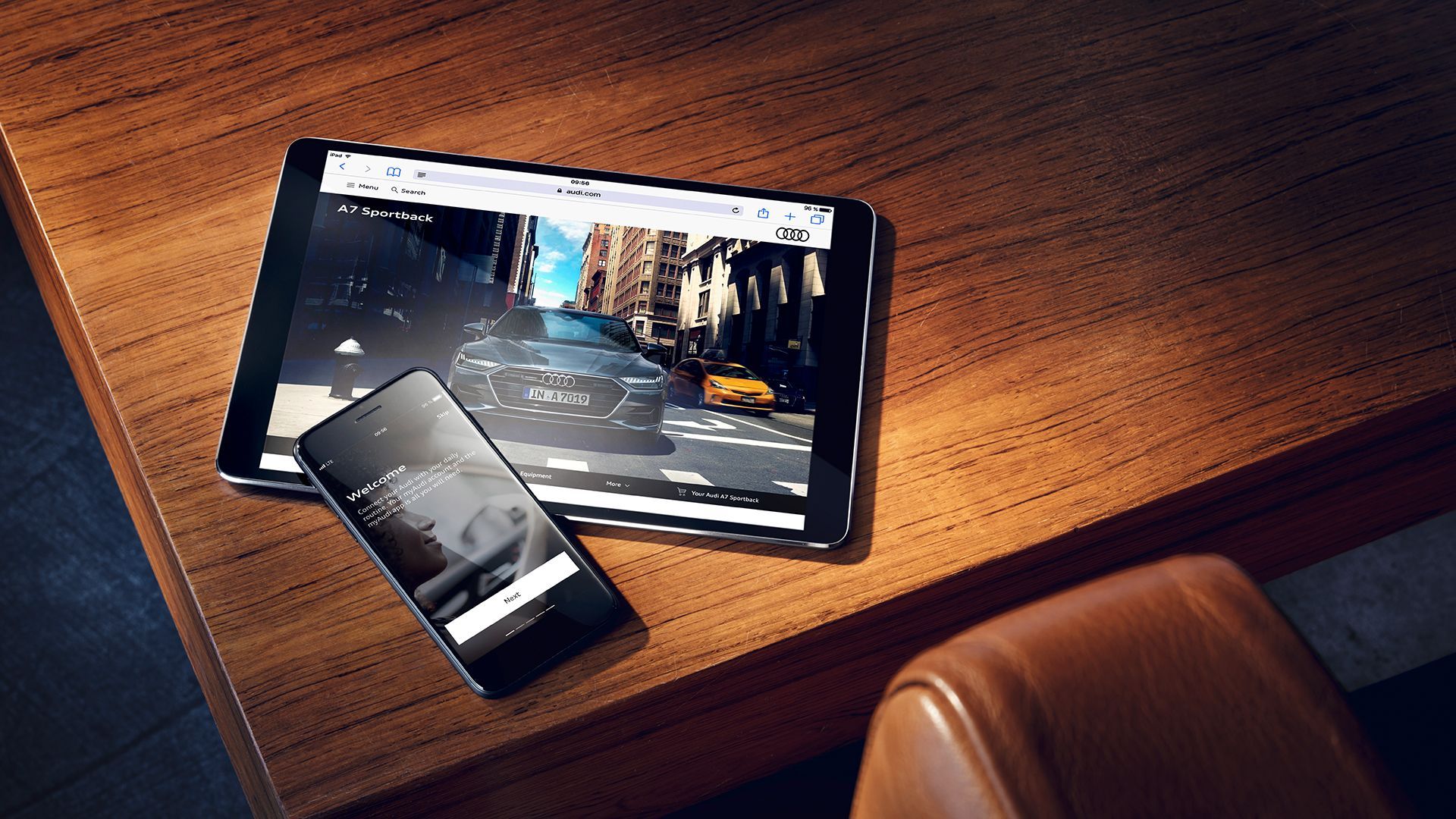 The Benefits of Audi at Your Door:
Have the vehicle your trading-in appraised virtually.
Browse our selection online.
Have an Audi of your choice delivered to your home for a test-drive.
Complete the entire purchasing process via the internet.
Have your Audi picked up from your home, serviced, and returned to you.
Start Whenever You Want
Whether you choose to stay at home for your safety, for your convenience, or even just to try out this new way of buying a car, Audi Columbus is dedicated to making your Audi at Your Door experience comfortable and enjoyable. At whatever time of day or night the mood fits you, just click the link on this page to begin your Audi adventure. Let us know how you prefer us to contact you, and we'll be with you every step of the way.
And of course, our dealership stands ready to greet you in person if that's your preference. We're located at 341 Hamilton Road in Columbus and we're open every day except Sunday.

Hours
Monday

9:00AM-6:00PM

Tuesday

9:00AM-6:00PM

Wednesday

9:00AM-6:00PM

Thursday

9:00AM-6:00PM

Friday

9:00AM-6:00PM

Saturday

9:00AM-5:00PM

Sunday

Closed
Contact Us Today